Welcome to Jake Frut
We are one of the leading Spanish manufacturers of orange juice concentrates established almost sixty years ago as a family business in 1956. We specialize in bags in packaging for hotels, restaurants and other organizations where fast quality drinks are needed and easy service. We also pack in liter PET bottles for customers with...
More
Offers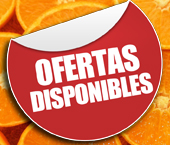 Offer Hotels
For the purchase of a pallet of 60 boxes of concentrate Bag-in-Box strong> we send you, as a deposit, the juice machine of your choice, provided that the machine is installed in the breakfast buffet of a hotel.
more offers
Place

Pol. Ind. El Güijar
Vereda de las Yeguas 13
28500 Arganda del Rey (Madrid) Spain
(+34) 918 714 182
---
info@jake-frut.com