Company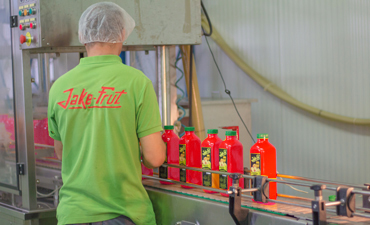 FAMILY COMPANY FOUNDED IN 1953
We are a major Spanish manufacturer of fruit juice concentrates established over sixty-years ago as a family business in 1956. We specialise in packaging our products for the HORECA sectors and retail where quality drinks are needed quickly and easily. We can produce our products in bag in box, one litre bottles or 5 litre plastic containers; in fact our flexible attitude to packaging means that we can normally adapt to our customers' requirements.
For the coffee market where the requirement is the fast service of a quality coffee product, we manufacture a liquid coffee concentrate made from the finest Arabica beans. The advantages of this solution to serving large volumes of coffee quickly and with a consistent flavor, is that there is no waste, no special storage requirements as our concentrates are an ambient product, and the normal mix ratio of 1 part concentrate to 40 parts water mean that a single 3 litre bag in box will produce up to 123 litres of great coffee.
We cooperate with the main manufacturers of dispensing machines from around the world to offer suitable solutions to your requirements. All dispensers are easy to use, they only need a water connection with a regular feed. Once you have connected the bag or container a glass of fresh juice or cup of excellent coffee is just a push of a button away.
The quality of our products are our priority
All Our Products Are Created With Care & Attention In Our Modern Facilities
With a renewed and updated image, both in brand projection and in machinery and installations.
Our commitment to our quality ethos includes us being awarded the coveted ISO 22001 standard for food safety in production. Our modern facilities and committed workforce mean that we can be totally attentive to our customers' needs for products, equipment and after-sales service.
Registration Certificate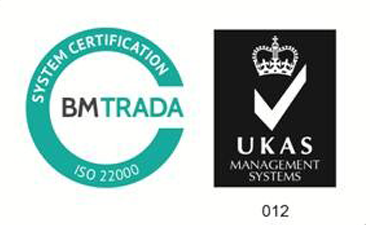 ISO 22000: 2005 Food Safety Management Systems.
Preparation of fruit juice concentrates, coffee concentrates and soft drink concentrates from concentrated juice of vegetable origin and drinks of coffee extracts, which includes: Reception of raw materials at room temperature, frozen and / or refrigerated . Storage of raw materials as appropriate, room temperature, refrigeration or freezing. Mix of ingredients for the production of juice concentrates, coffees or soft drinks. Packaged in plastic or glass containers. Storage and shipment of finished product at room temperature.
White Brands
---
We are one of the leading manufacturers of white brands in the market.
Contact